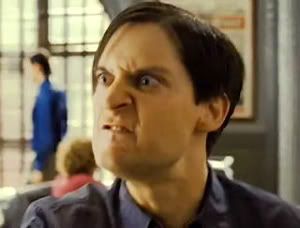 "Webheads, get ready to experience the exploits of your friendly neighborhood Spider-Man in an entirely new, exciting way when "Spider-Man, Turn Off the Dark" opens on Broadway!
Mark your calendars now, thwippers, "Spider-Man, Turn Off the Dark" opens on Thursday, February 18, 2010 at Broadway's Hilton Theatre, 213 West 42nd Street. And some lucky Broadway goers will get to see the show when preview performances begin Saturday, January 16, 2010.
Stay tuned to Marvel.com to find out about your chance to purchase tickets to "Spider-Man, Turn Off the Dark" before they go on sale to the general public!
Of course a show starring Spider-Man deserves all-star talent and "Turn Off the Dark" has it in spades! Tony® Award-winner Julie Taymor ("The Lion King," "Across The Universe") is not only directing the musical, but she shares writing credits with Glen Berger. Oh, but there's more! Bono and The Edge, 22-time Grammy® Award-winning members of the legendary band U2 are creating new music and lyrics for the show!"
I have no words….